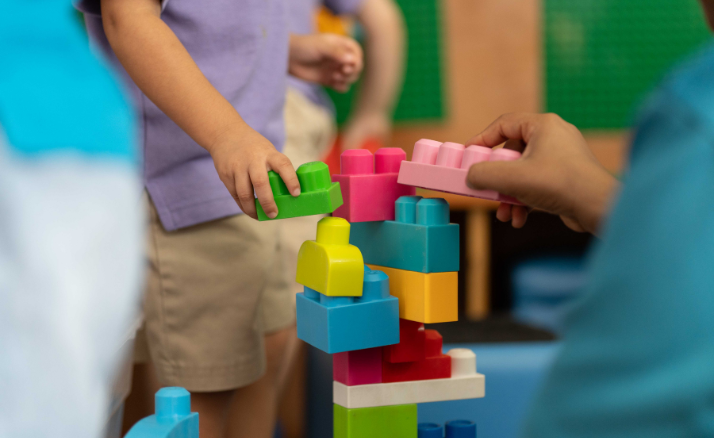 We believe that every child is unique and has their own interests, talents, and perspectives. Our hands-on approach to education fosters exploration and discovery, encouraging children to take an active role in their own learning.
By doing so, we hope to instill in them a lifelong love of learning and a sense of empowerment that will benefit them in all aspects of life. As the environment is a third teacher we work together to create a fantastic learning space!
We believe that our children learn best in a beautiful environment, so we spare no effort to create spaces that stimulate their senses and encourage their natural impulse to explore everything around them. Beautifully designed spaces are hallmarks of the Cleverest learning environment. Our pedagogy includes a unique blend of Reggio Emilia-inspired project learning, multiple intelligences, and Habits of Mind, in an immersive English environment. It is the only preschool globally certified by the Habits of Mind Institute in California.
There is a deep integration of Habits of Mind into the daily curriculum, to foster positive and intelligent thinking habits in our children. Habits of Minds is about knowing how to behave intelligently and respond effectively to uncertainty or dilemmas. They provide children of all ages with a framework for autonomous learning, critical thinking and effective research.
They have the best problem-solving education in the world according to PISA: #1 in science, reading and mathematics. It has the best results in the international TIMSS mathematics and science assessment: #1 in science and mathematics.
It has a high level of general education with two universities in the top 20 in the world, according to QS: #11 Nanyang Technological University and #15 National University of Singapore.
Starting in early education is fundamental in the life of every child. These experiences have a lasting impact on later learning, behavior, and health. The first years matter because more than one million new neural connections are formed per second.
Doing things right from a young age is easier and more effective than trying to correct them later. The early experiences and environments in which children develop in their first years can have a lasting impact on later success, in school and in life.
We think kids can think their way up mountains and build anything they can dream up

Daily Reports through App

English immersion education


Educational Talks for Parents

Multiple Intelligences Approach

Fun and Estimulating Structure
We at Cleverest Early Education want to:
"Ignite your child's potential."
We will have somebody ready to talk to you through WhatsApp